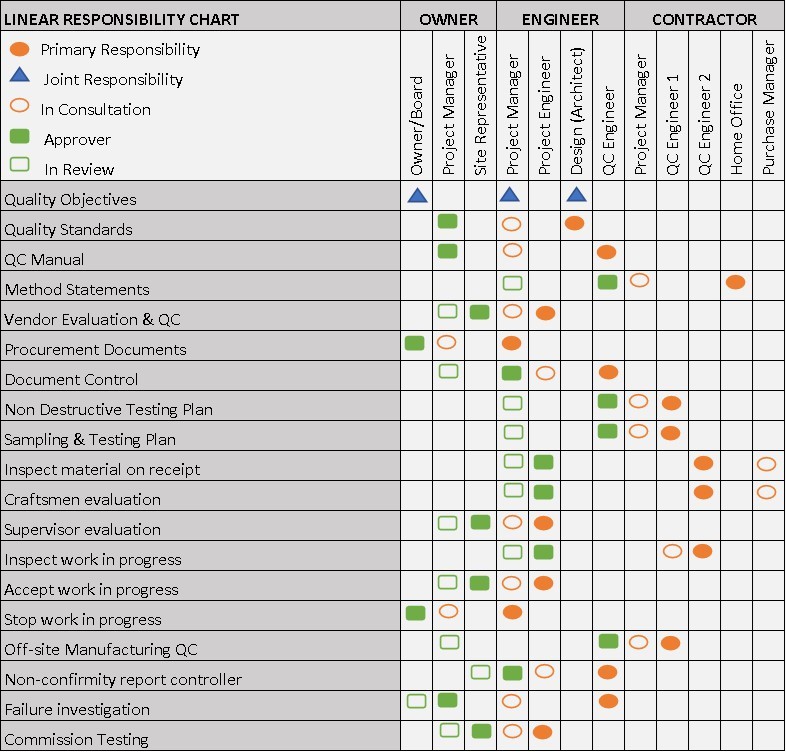 Quality Control by RACI Method
About the modern and practical approach of quality control by redundant organization
RACI Method of Quality control
This article (and a previous article about checklist method) are part of the material presented on a webinar on quality control in construction on 26 Sep 2020 with L1 Supply.
The RACI method comprises of following steps
VENDOR APPROVAL, SOURCE APPROVAL, BRAND APPROVAL
PRODUCT DOCUMENTATION/ SHOP DRAWINGS
QUALITY ASSURANCE PLAN
LINEAR RESPONSIBILITY CHART
METHOD STATEMENT
The term RACI refers to creating an organizational structure for quality by assigning different people redundantly as RESPONSIBLE – ACCOUNTABLE – CONSULTED – INFORMED, for each item of work. The advantage of RACI method, is that it results only in a one-time documentation of different items of work, unlike the checklist method which involves too much documentation.
Sample source approval sheet
A sample product documentation for Low Voltage Metal encased switchgear
Sample Quality Control Matrix
Sample Linear Responsibility Chart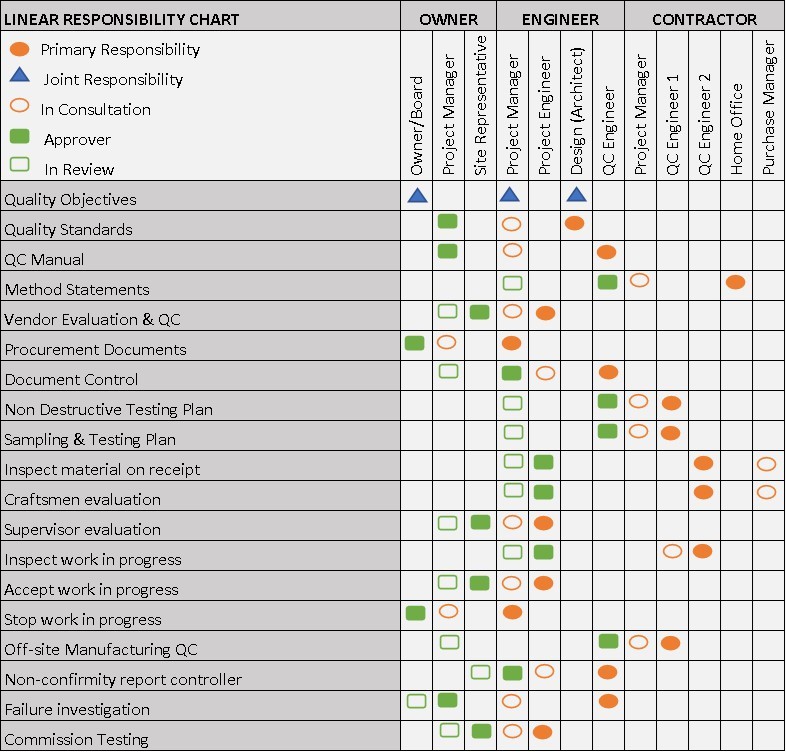 Sample method statement presented can be found at this page.