"List of our major projects and clientele on design and engineering services"
Expert reconnaissance of project geography
Study of satellite images and/or topographical maps
Preparation of conceptual designs
Market/user research
Traffic surveys
CAPEX & OPEX assessment
Evaluation of commercial cost-benefits
Discounted cash flow (DCF)
Internal Rate of Return (IRR)
Environmental/Social impact assessment
Risk sensitivity analysis
Detailed project report
Feasibility & CAPEX Assessment for Urban Mass Transit System for Ajman City, UAE
Feasibility study for Dedicated Freight Corridor on Delhi – Mumbai [Ajmer to Palanpur]
Reconnaissance & Traffic Survey for Third Line between Gudur to Vijayawada
Reconnaissance & Traffic Survey for Third Line between Kazipet to Vijayawada, Andhra Pradesh India
Reconnaissance & Traffic Survey for New BG Line between Donakonda to Bitragunta, Andhra Pradesh, India
Hydrological, Marine and Geotechnical feasibility assessment of Salt Marsh Levees at Medinipur District for West Bengal Electricity Distribution Company Solar Park, a KfW Project
Geological and techno-economic feasibility assessment for land neutral PV installations [reservoir floating and canal top] across Kerala State, India for Kerala Irrigation Infrastructure Development Corporation [KIIDC], a KfW Project
Design Guidelines for Mazdar Solar Energy Project at Caribbean islands
Utility Infrastructure Reference Design for Special Economic Tourism Zone at Kingdom of Saudi Arabia comprising of Terrestrial and Submarine Pipelines for Water, Wastewater, Communications, Power and District Cooling.
SIET College, Sastha Institute of Technology, Murugappa Polytechnic, Chennai, India
Drainage Studies of TVS Industrial Campus, Padi, Chennai
Bharathidasan Residential Colony, Chennai
 Front End (FEED) and Preliminary ITB Designs
---
Instrumental site surveys
Hydrogeological surveys
Geotechnical investigations
Bill of Quantities (BOQ) and/or
Material Take-Off (MTO)
Drawings, documents and specifications
Issued-to-Bid Design
Tender documents
Value Engineering
Stormwater drain and sewerage network for Ambattur Industrial Estate, Chennai
Residential layout development for over 100 hectares for Jemi Housing Pvt. Ltd.
Preliminary Engineering for Dedicated Freight Corridor on Delhi – Mumbai Railway (Mumbai to Baroda) for RITES
Doubling of Railway line between Ramanagaram & Mysore for South Western Railway
Final Location Survey for New BG Line between Hassan & Bangalore and Hubli & Ankola for South Western Railway
Gauge Conversion between Tiruchirappalli & Manamadurai for Southern Railway
Preliminary Engineering Survey for Doubling between Villupuram & Tuticorin for Southern Railway
Hydrological design, waterway calculations, structural design, quantity survey and GAD of more than 300 important, major and minor railway bridges [culverts, PT slabs/girders, siphons, road over/under bridges] on Hassan-Bangalore-Mysore Railway
General Arrangement Drawings, CAPEX assessment and Detailed Project Report for 7 km tunnels in Satna Khajuraho New Broad Guage Line for Indian Railways
Detailed Design
---
Detailed designs are undertaken on behalf of the owner for re-measurable/item-rate or design-bid-build contracts and on behalf of the contractor in EPC, Design-Build, Lump-Sum Turnkey Contracts. Our capabilities extend to all sub-domains of Civil, Structural & Architectural disciplines, including production of all working drawings, bar-bending schedules, finishing schedules etc, along with all design calculations.
---
Studio Floors, Trade/Convention/Exhibition Centres, pavilions, Multiplex Cinema Halls & Hotels for EVP Film City, Chembarambakkam, Chennai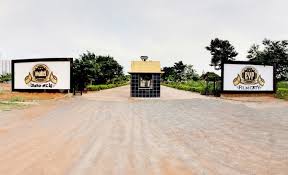 Structural Design of Sunrise Residential Building (12 floors), Marthoma Business School, Cochin (5 floors); RK Saffron, Cochin (8 floors), City Lights Commercial Building (10 floors), Green-tech Industrial Building (6 floors)
Antony Prince Convention Centre, GRT (Canada) Campbell Marine, Cochin, India
Auditorium & Office Buildings for Chennai Institute of Technology
Structural & Foundation for wind/solar energy harnessing systems at Dubai Expo 2020
Fire & Wind Testing Structure for Winwall Technologies, at Dubai
Solificio Linea Italia, Pondichery
Tata Motors – RF Motors, Cochin
Chem-crown Exports, Pondichery
Proventus Life Sciences, Chennai
TVS – Mustang Motors, Cochin
GKS Industries, Chennai
Sai Supreme Pharmaceuticals, Chennai
Reynolds Pens, Chennai

Sona Somic Lafarger, Chennai
CKD (Complete Knockdown)– II, Hyundai Motors
PlastoMetal Industries, Chennai
PI Polymers, Chennai
MK AutoComponents, Chennai
MS&S Motors, Chennai
Veracity Pharmaceuticals
Yazaki Wiring Technologies, Chennai
33kV Primary Substation, AMMROC, Al-Ain, UAE
Etihad Rail Utility Crossings, UAE
MISA GOSP Platform Structures, Uthmaniya, Saudi Arabia
User Fee Collection Plaza for National Highways at Trichy and Chennai for Indu-Navayuga Projects, Madhucon Projects, UEDI Malaysia
Weirs, check dams, Drainage Network, Reservoirs & Retaining Structures, Tata Mines, Tata Motors and Pepsico at Jamshedpur, Naomundi, Chaibasa, Joda, Mangalore, Chennai, Palakkad and other locations.
Scaffolding design and calculations as per IRC Codes for all bridges on NH45 Tambaram Tindivanam Express Highway
Pre-Bid Engineering
We offer engineering and commercial services to contractors for tender evaluation, rate analysis, Bill of Quantities (BOQ) and/or Material Take-Off (MTO), constructability reviews and Value Engineering. On Design-Build contracts, this service also extends to the semi-detailed design of the project, based on evaluation of scrutiny of ITB drawings and terms of reference.
Tantia Constructions Ltd. On Chennai Metro Rail Limited Station Buildings & Yards
Apollo Rail on Chennai Metro Rail Limited Landscaping Works
Lloyds Insulations & Pre-Engineered Buildings, Chennai
Residential layout development for over 100 hectares for Jemi Housing Pvt. Ltd.
Forensics & Rehabilitation
Major forensics & rehabilitation projects follow:
Conservation of 130 years heritage building at Chennai
Inspection: East Dammam Community Housing, 114 Residential Villas
Rehabilitation of fire-damaged leather factory at Pondichery & Book Shop at Chennai
Rehabilitation of extensive corrosion damages on Beekay Apartments, Chennai
Inspection: Thuravur Panchayat Building, Buhari Blue Lagoons Hotel